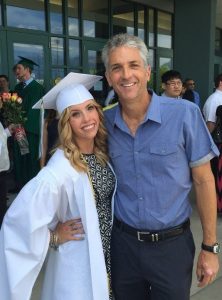 Dr. Chad has spent most of his life in the Salt Lake Valley. He graduated from Skyline High School and from there attended the University of Utah. After graduation, he went on to pursue a career in the dental field, which had been his goal since fourth grade. He attended dental school at Oregon Health & Science University and graduated in 1991. Dr. Chad is a member of the American Dental Association® as well as the Utah Dental Association.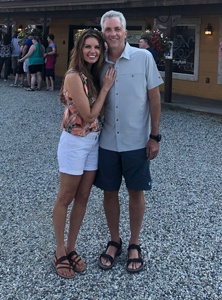 Dr. Chad is dedicated to his patients and considers them friends. He treats them as he would a family member, providing quality care and genuine concern. Meeting their dental needs in a warm and trusting environment is his top priority.
Dr. Chad loves traveling and spending time outdoors. He enjoys running, cycling, hunting, fishing and eating popcorn at movies. He has completed two full Ironman races, several marathons and a number of triathlons. Dr. Chad is very active and busy, but spending time with his daughter when she is in town is still the highlight of his day.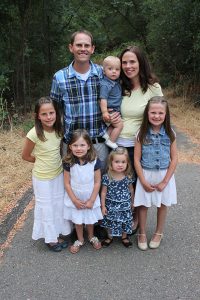 Dr. Kyle graduated with a bachelor's degree in management from Utah State University and went on to obtain his Doctor of Dental Surgery from the University of North Carolina at Chapel Hill, graduating with honors in 2010. Dr. Kyle was an associate dentist in Oregon before joining our practice in 2014. He earned a Fellowship Award in the Academy of General Dentistry in 2014 for over 500 hours of continuing education. He continues that education monthly as a member of the Wasatch Front Study Club and as a member of the American Dental Association.
Dr. Kyle has demonstrated a strong commitment to providing quality dentistry. He has a passion for dentistry and strives to make sure his patients are comfortable while receiving the best care possible.
Dr. Kyle and his wife, Lindy, have 5 children, four daughters and one son. He is an amazing father and husband and loves spending time with his family. When time allows, he also enjoys running, golf, basketball and hiking.
Meet Our Team
When you visit K B Dentistry, your smile will be in great hands. Our dental team is not just conscientious, efficient and thorough, they genuinely care about you and want to provide you with the highest level of care they can. You can meet our team members below, and if you would like to meet them and our dentists in person, call 801-255-3578 today. We can help you schedule your dental appointment in Midvale, Utah.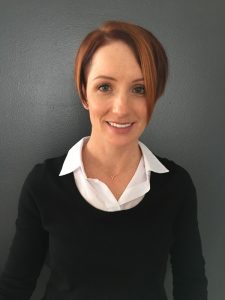 Zoe started in the dental field as an assistant in 1996. She enjoyed the patients and the environment so much she attended Salt Lake Community College and received an Associate of Applied Science degree in dental hygiene in 2002. She started working for Dr. Chad in 2003 and has been here ever since.
Zoe provides patients with great cleanings and motivates them to keep their mouths healthy. She has built many long-term relationships with her patients. Every visit is like catching up with friends – she always looks forward to seeing their names on her schedule. The patients love her, and she is a great asset to the practice.
Zoe is married and has two daughters and two Weenie dogs. She likes to workout, ski and do home-improvement projects. Zoe also has a bachelor's degree in behavioral science and health from the University of Utah. She takes great pride knowing that she works for doctors who are honest and have integrity in what they do.
Ashley grew up in South Jordan. She is married and has one son. She graduated from Salt Lake Community College in 2009 with honors and has been working in our office ever since. She enjoys her work, loves helping others and feels fortunate to be working for dentists she believes in. She knows that her patients' needs will be fulfilled ethically and accurately.
Her goal is to help patients retain dentition by meticulously cleaning, educating, encouraging and empathizing. She loves to make people feel good, and her infectious laugh can be heard throughout the office. She is definitely an office favorite.
Ashley is a major animal lover and has two Miniature Schnauzers, among other furry creatures. Ashley is a kid at heart and loves Disneyland, stargazing, the sea and "I Love Lucy." She loves to play laser tag and can give anyone a run for their money playing the latest video games.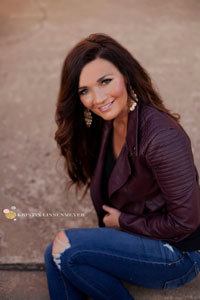 Aimee started in the dental field as a dental assistant in 1997 where her love for dentistry started. She worked as a dental assistant for 18 years and learned many skills. She went to Tulsa Community College and received her associate degree in the liberal arts. She furthered her education at the Utah College of Dental Hygiene and received her bachelor' s degree in dental hygiene .
Aimee started working for Dr. Burt and Dr. Dimond shortly after graduating dental hygiene school. She loves helping patients understand the importance of their oral care and how it affects their overall health. She strives to provide the best care and make her patients feel comfortable and make them a priority. She is grateful to be working with our outstanding dentists and team and knows how they value and treat each patient.
Aimee is married and loves sport s, boating, riding horses and spending time with her family.